Services
Trainings and workshops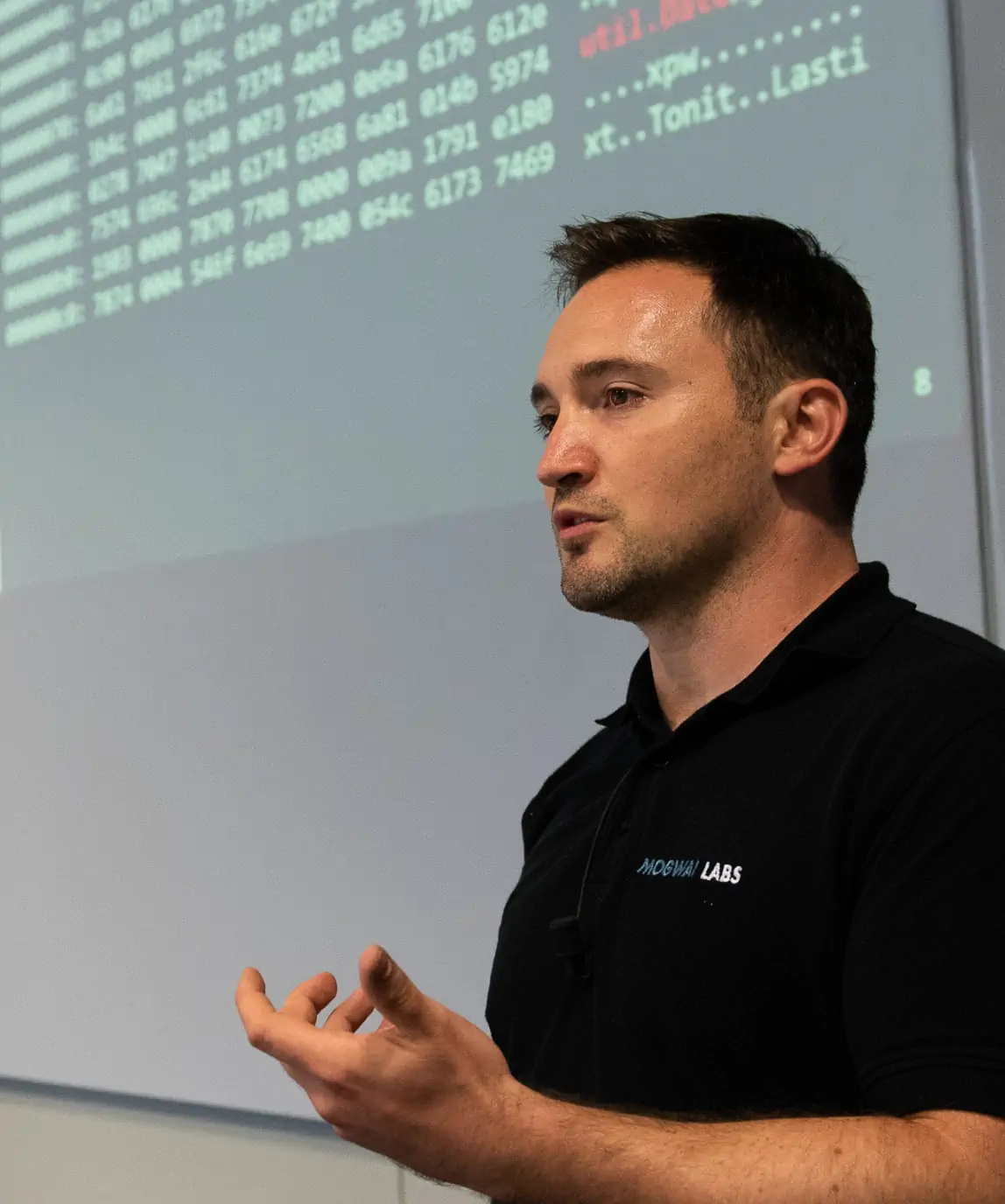 MOGWAI LABS provides different training courses and workshops to customers and other cyber security experts. If you want to train your employees in the area of secure software development, security automation or just want to promote understanding and awareness how attackers work, we can offer customized training based on your needs.
Our training material gets constantly updated to reflect the latest attack techniques and analyses of real world vulnerabilities. All workshops are a mix between theory and practical hands-on exercises.
Secure software development
Our "Secure Software Development" training provides developers with a good overview of typical vulnerabilities that MOGWAI LABS often identifies in penetration tests and security assessments. In addition, we discuss the different approaches on how to efficiently fix or mitigate vulnerabilities.
Adversary tactics and techniques workshops
Our "Adversary tactics and techniques" workshops shows the most common ways how an attacker, that somehow gained access to a network, could gain persistance, compomise other systems or exfiltrate data. The workshop is based on the MITRE ATT&CK framework and the tactics and techniques listed there.
Workshop length and coverred topics can be adjusted to the targeted audience.